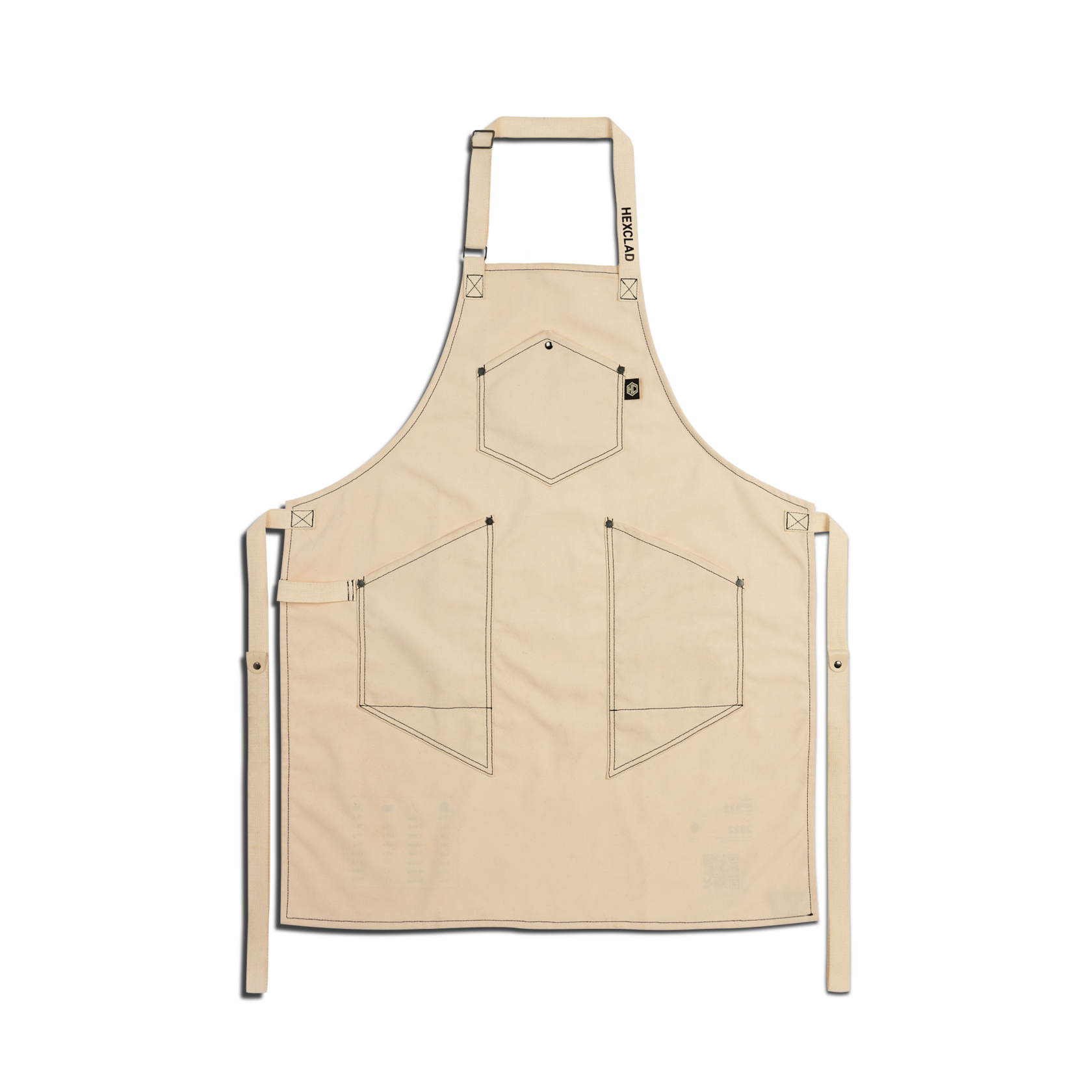 Additionally we developed several bags. The market bag is a large bag with over the shoulder straps and handheld straps, ideal for farmers market and grocery runs. The smaller tote bag is designed as an everyday essentials bag. The vegetable bag is cotton mesh bag with drawstrings, ideal for produce. The marinade bag is used for packaging and can be repurposed as a marinade bag.
HexClad being a cookware brand, we wanted to expand on that with products that chefs and food lovers would appreciate and uitilize.
Our first task was to build out by-products that are in line with their current product offering.
This solution reduces waste while leaning into the cookware brand's product offerings.
We added instructions for cleaning and preparing marinades to be used.
Our solution for extending the lifetime of the packaging was to use a food safe plastic bag.
It can also be used to promote deals and offerings to specific apron holders.
We implemented a conversion chart and QR code on the inside that directs to featured recipes and the HEXCLAD website.
chest pocket with snap closure
chest pocket with snap closure